MAMO PARIS
THE FRENCH RIVIERA LEGEND IN PARIS !
Pepino's good mood and his cooking talents are coming up to Paris for the delight of our taste and mind/spirit. Dressed up tables, cut-stoned Walls, visible Beams and mythical Pictures on the walls : it looks like the South of France !
After Antibes and New York, Pépino Mammoliti is determined to wake up the french capital up with pastas and jokes.
The service is like the place : warm, receptive and hearty. You'll come as a client, you'll leave as a friend !
« Stars are in the sky, Macarons at La Durée, forks on tables… » Mamo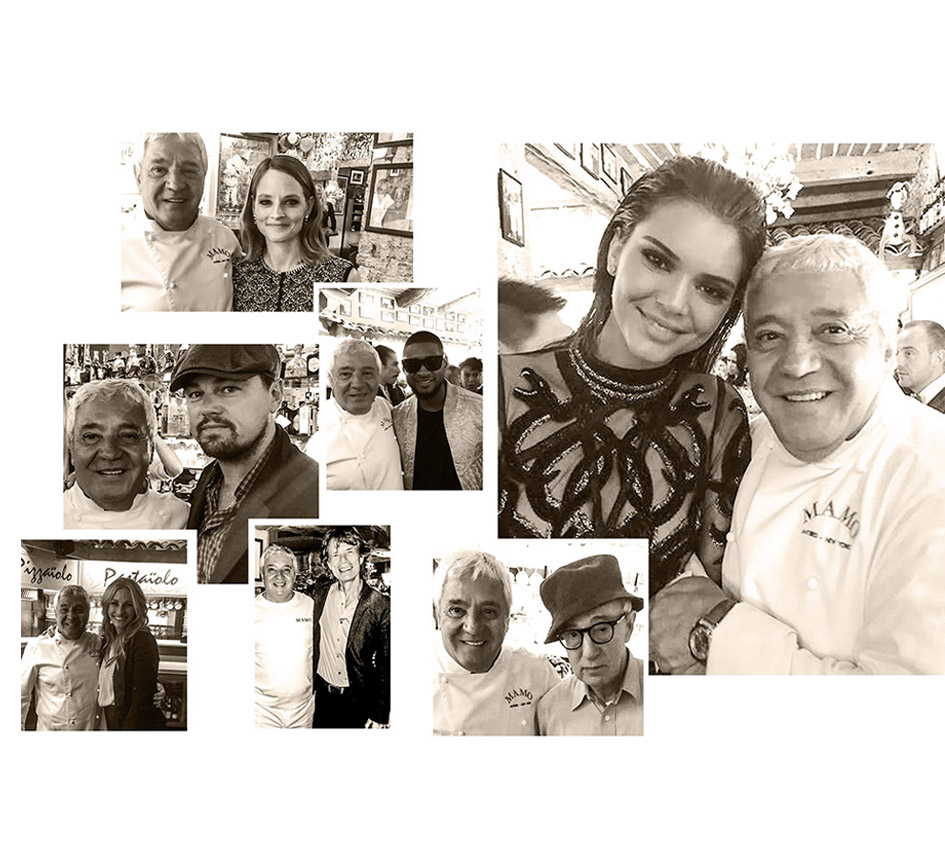 A CELEBRITY PLACE TO BE
At « Mamo », there is joy, conviviality and flavors from the south, but there is also a laid back and spontaneous atmosphere just like the pictures hanging on the wall, showing Mamo and his most famous friends : Julia Roberts, Leonardo diCaprio, Johnny Halliday, Justin Timberlake, Mike Jagger, Jodie Foster, Jean-Paul Belmondo… Each trip to France is an opportunity to come for a good meal at Mamo alongside this cheerful character ! After Antibes, Paris is already the place to be for the celebrities in Paris!
ON HE MENU
The restaurant offers a simple, tasty and generous cuisine. Among the home classics : the raviolini with fresh truffle, the Artichokes Salad with parmesan cheese, mozzarella di Burrata from Puglia with fruity tomatoes, the Mamo Burger (fois gras & truffle), lamb grilled in wood oven, Sea Bass, spaghetti alla vongole… and a special mention for the foccacia with truffle, approved by everybody !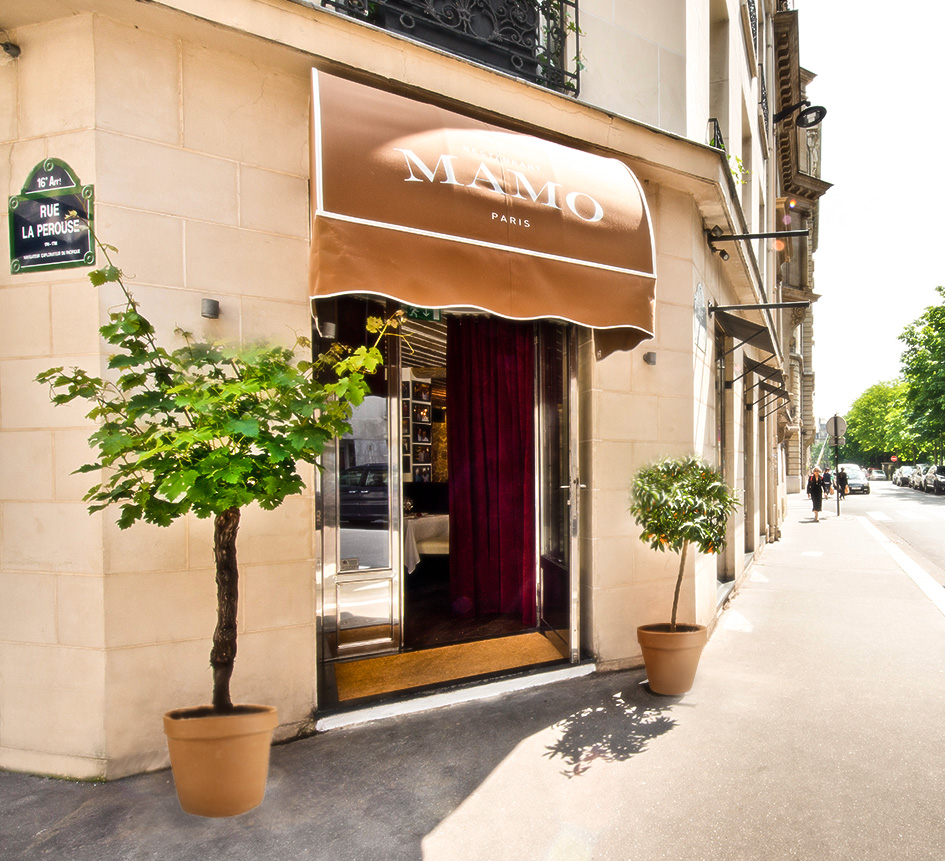 FROM MOMA GROUP TO MAMO PARIS
Moma Group and Mamo have chosen to be associates in Paris & put together their knowledges for a project of new synergies and great tables. The youth and enthusiasm of Jean-David Sarfati, at the head of the Parisian team, will ensure the continuity of that casual atmosphere and of a cuisine sticking to Mamo's Personality.
MAMO
2 Rue La Pérouse.
75016 Paris