RAN
THE SOPHISTICATION OF JAPAN COMBINED WITH PARISIAN ELEGANCE
Located in a Parisian mansion in the Faubourg Saint-Honoré district – which hosted the apartments of the Marquis de La Fayette and more recently the 1728 restaurant – Ran offers many faces: cocktail bar, living space and contemporary Japanese cuisine restaurant. This new Parisian experience is the result of the Moma Group x Blackcode collaboration.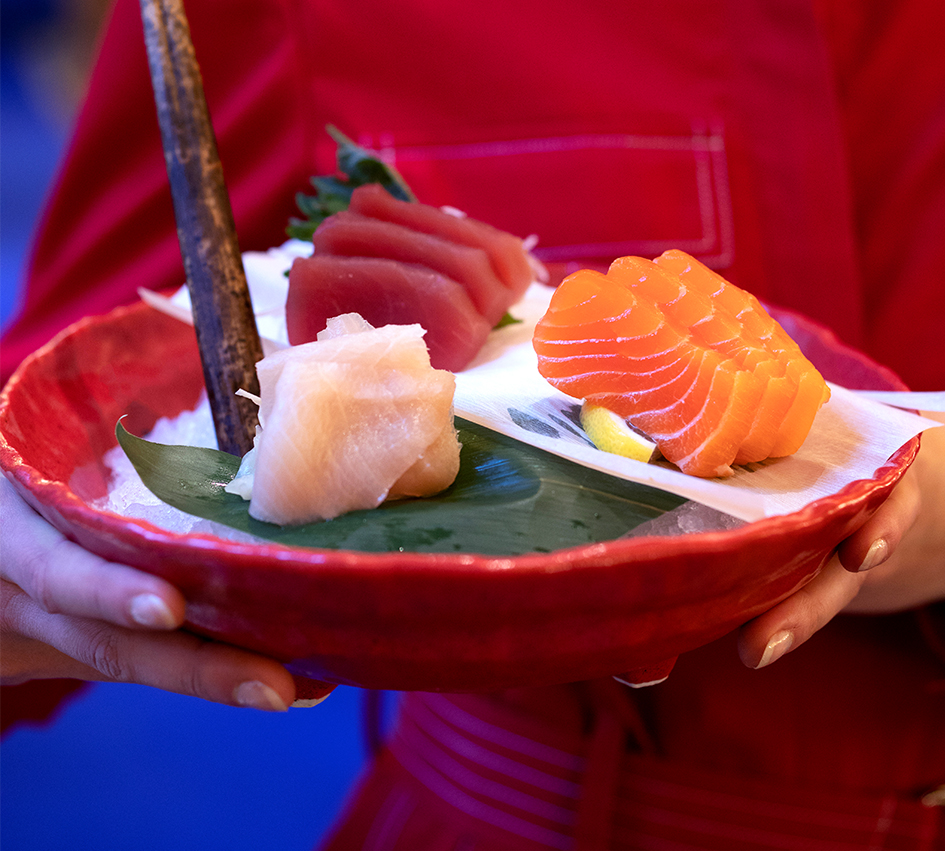 THE RESTAURANT
With a contemporary Japanese cuisine that takes on a few hints of French gastronomy, Ran's menu gives pride of place to the technique of robata, a Japanese cooking method using lava stones that allows fish and meat to be subtly grilled. The red miso lamb rack stands out for its originality, the beautiful prime rib of beef offers sharing perspectives that can be found throughout the menu. The centuries-old tradition of cooking with fire and raw ingredients opens up to modernity through refined work on ingredients and marinades. The beef tataki, subtly perfumed with black truffle, the finesse of a salmon carpaccio with Japanese citrus fruit aromas, the gourmet delicacy of a tempura maki blending foie gras and grilled eel….
A DESIGN SIGNED BY TRISTAN AUER
Blackcode and Moma Group called on Tristan Auer to design a contemporary venue that combines modernity and elegance in a historical setting. His aesthetic and refined vision is expressed in Ran's work around a mix of materials and lighting in the setting of the old woodwork and sublimates the spirit of the place.
THE COCKTAIL BAR
At the bar as well as in the restaurant, the service and the bartenders dressed in red dazzle us, like an incessant ballet that plunges guests into the very heart of the show. We stop over – before or when we leave the restaurant – to enjoy cocktails with Japanese notes in a more festive atmosphere. Gauthier Zucco, head bartender of Manko Paris, signs for Ran a new menu of Franco-Japanese fusion creations: Godzilla, Harakiri and other recipes to discover on the menu.
MOMA GROUP
5 rue Beaujon, 75008 Paris