LE BUS PALLADIUM
THE LEGENDARY BUS PALLADIUM
«The Bus Palladium, this is the place!… Fontaine Street… the crowds are here for the little Liverpool fellows».
Gainsbourg, 1966.
Johnny Halliday and Eddy Mitchell made their first appearances here; this is where Stone met Charden, where Mick Jagger celebrated his birthdays. Still today, the Bus Palladium keeps the legend alive.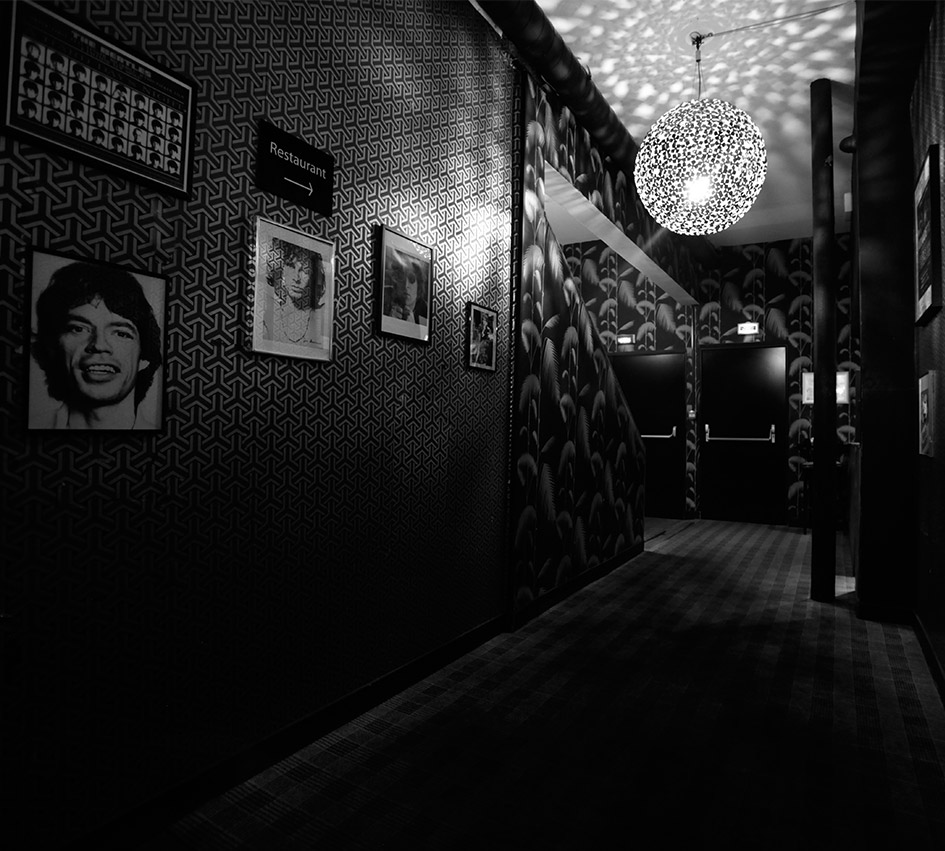 THE ROCK N'ROLL SPIRIT
True Yéyé temple in the 60's, with its velvet-covered walls and leather seats, the Bus is cultivating a half retro, half rebel look. The passion for rock music is present at all levels: at the ground floor, a concert hall and a live music club, at the 1st floor, a restaurant and a set of tiny salons perfect for "remaking the world".
THE RESTAURANT
Right in the heart of Pigalle, at the 1st floor of the Bus Palladium, the restaurant is a deep dive into the vintage spirit of rockabilly 50's and psychedelic 70's. Upholstered sofas, old furniture bought at the flea markets, tapas and planchas for sharing. It feels like home, but it's not, as a small stage hosts live concerts and improvisations, while the guitar and the piano gently weep, creating a cozy and warm mood.
Open from Tuesday until Saturday evening.
THE BUS ENCOUNTERS
There are many live rock concerts and events happening on the Bus Palladium's stage, but the Bus proposes also a couple of unique rendezvous in Paris. Let's start with the Ullmann Karaoke: one of the Bus' signature shows, interactive and cheeky, animated by the charismatic instigator Ullmann the first Saturday of each month. But there's also the Rock & Cheese Party, eccentric and 100% rock'n'roll. The Buss Palladium, a true living and friendship space!
MOMA GROUP
11 bis avenue Victor Hugo, 75116 Paris